Adrian Smith - Vocals / Guitar 1971 - 1980

Adrian formed Stone Free in 1971 along with Dave Murray, Dave McLaughlin with John Hoye joining shortly after. Adrian was not very confident about his skills on the guitar and opted to be the Vocalist for the band.
When Maurce Coyne joined to replace Dave Murray in 1974, the band was renamed  Evil Ways. Dave Hall also joined in 1974 and took over from Adrian on Vocal duties. After they got their recording contract with DJM the bands management Nomis Morgan decided to change the name again, and the band became Urchin.
Adrian became the Lead Vocalist again after Dave Hall left in 1977. As well as playing the Guitar and being Lead Vocalist, he was also chief songwriter of the band. Both singles that were released, Black Leather Fantasy and She's A Roller were Adrian's compositions. 22 Acacia Avenue which would later become an Iron Maiden song was originally written by Adrian in 1975.
Adrian was approached a number of times by Steve Harris to see if he was interested in joining Iron Maiden. However he felt Urchin still had good prospects and declined the offers.
Urchin split up in March 1980 and Adrian joined Broadway Brats for a couple of months along with Andy Barnett. Broadway Brats was led by Jeb Million on Vocals along with Steve Wells on Bass Guitar, Ian Richardson on Drums and Carlo Villa on Keyboards. The band played at places like the Rock Garden, The Golden Lion and The Corn Dolly and also managed to get a support slot on the Suzi Quatro tour but times were hard and eventually Andy left and the Brats split up. Adrian was then trying to figure where to go next when a chance meeting with Steve Harris and Dave Murray led him to the decision to finally join  Iron Maiden in October 1980.
Broadway Brats page https://blazerblazer-broadwaybrats.webs.com/
After many successful years with Iron Maiden he quit in January 1990 having released six studio albums with them and having many hit singles, a number of which were his own compositions.
In 1989 he formed ASAP (Adrian Smith And Project) as a side project along with former Urchin band mates Andy Barnett and Dick Young, releasing the album Silver and Gold and also two singles Silver and Gold and Down The Wire.
After his departure from Iron Maiden he formed The Untouchables (live material has been leaked on a bootleg release), this was followed by Skeleton Crew which eventually grew into Psycho Motel. Psycho Motel released two albums State Of Mind (1995) and Welcome To My World (1997).
In 1996 Adrian was looking to broaden his horizons as a song writer and joined up with former Helloween singer Michael Kiske. He contributed and played on three songs from Michael's solo album Instant Clarity.
He then joined up with Bruce Dickinson to record and tour during Bruce' solo years away from Iron Maiden. They recorded two studio albums together Accident of Birth (1997) and The Chemical Wedding (1998) and also appeared on an Alice Cooper Tribute album covering the song Black Widow. Both Adrian and Bruce rejoined Iron Maiden in 1999 and have recorded a further four studio albums with them.
Other Appearances:- in 1985 he participated in the Charity single Stars by Hear n Aid alongside Dave Murray. He also featured on the song Live to Learn on the Greg Ridlgey Anthology album from 2005 and has appeared on his friend Dave "Bucket" Colwell's album Bucket and Friends on the tracks Reach Out and Make Up Your Mind released in 2010.
2010 also saw him collaborate with his friend Kym Mazelle and they wrote and released a song called My Shoes which features on Kym's album Destiny.
Around 2005/06 Adrian arranged for the band Sikth to play at his son's birthday party. Adrian was impressed and got in touch with Sikth' s lead vocalist Mikee Goodman to see if he was interested in getting together to write some music together. In 2012 the project was released under the banner Primal Rock Rebellion. The Album Awoken Broken was released on Adrian's birthday 27 February 2012.
http://www.primalrockrebellion.com/ 
Adrian is currently Lead/Rythm Guitarist and Backing Vocalist with Iron Maiden.
Further detailed information on his discography can be found can be found at the following link
http://maidenrelations.webs.com/adriansmith.htm 
For up to date news about Adrian please visit the Adrian Smith Forgotten Rebel fansite at
Dave Murray - Guitar 1971-1974 and 1977-1978

Dave formed Stone Free in 1971 along with Adrian Smith, Dave McLaughlin with John Hoye joining shortly after. Dave played lead guitar and was influenced by Jimi Hendrix. Some early band rehearsals took place at Dave's parents house.
He left Stone Free in 1974 to continue with his studies and later joined a soft rock band called Electric Gas for a few Months and a band called Legend featuring future Urchin bassist Alan Levett. In early 1976 he auditioned and rehearsed with for a band called Warlock fronted by Dennis Wilcock.
Dennis Wilcock who joined Iron Maiden in September 1976, remembered Dave from Warlock and persuaded Steve Harris to get him for an audition. Dave played his first gig with Iron Maiden  in December 1976 and initially lasted till around July 1977 when he got sacked after an argument at the Bridgehouse Pub with singer Dennis Wilcock.
Some time in Late 1976 (possibly later, maybe 1978) Dave bought Paul Kossof's Fender Stratocaster from Paul's widow and used it as his main guitar with Iron Maiden for most of the 1980's before retiring it in 1990. 
After Dave left Maiden he joined up with a Punk band called The Secret for a couple of months and recorded the song Cafe De Dance which was never released. However he also recorded their single The Young Ones which was released in October 1977, but he was not featured on the sleeve as he had left the band by the time of release. Once Dave had left The Secret to join Iron Urchin his guitar solo on Cafe De Dance was redone by his replacement.  
Dave joined up with Urchin in late 1977 as a replacement for Maurice Coyne and recorded the single She's A Roller, together with the B'side Rock & Roll Woman. He brought his one composition with him from Iron Maiden which was Charlotte the Harlot. Urchin used to play it live when Dave was still in the band.
Steve Harris asked him back to Iron Maiden in April 1978 and he has been with them ever since, recording 15 studio albums along the way and having many hit singles including one number 1 single.
Dave used to turn up to Urchin gigs from time to time and jam on stage duing the encore.
Other Appearances:- Dave also participated in the 1985 Charity single Stars by Hear n Aid alongside Adrian Smith. In 1990 he performed on Iron Maiden drummer Nicko McBrain's drum clinic/solo outing Rythm Of The Beast and its B'side Beehive Boogie. He also guested on the Psycho Motel track With You Again from the 1997 album Welcome To My World.
Dave is currently Lead/Rythm Guitarist with Iron Maiden.
Further detailed information on his discography can be found can be found at the following link
Dave McLaughlin - Guitars/Bongos 1972
Dave formed Stone Free in 1972 along with Adrian Smith and Dave Murray playing the Guitar and on occasions when there was only one amplifier available he played Bongos.
John Hoye - Bass Guitar 1971-1977
John Hoye's school friend Kevin O'Connor was a friend of Adrian Smith and Dave Murray. In 1971 Kevin told John that Dave and Adrian were looking for a bassist and drummer for their new band Stone Free. After meeting Adrian and Dave, John joined the band as bassist and his school friend, Frank Golebiowski, joined as drummer. However, Frank left the band before they had really got going.
Early band rehearsals were held on the stage at John's school, Cardinal Pole in East London, as well in Dave and John's parents' houses. At first rehearsals took place in the cellar of John's house, but when Maurice Coyne joined it became too cramped and they moved to the kitchen, much to the annoyance of the neighbours as they could now hear every note.
Stone Free's very first real gig was in Cardinal Pole's school hall, the lineup was Adrian, Dave and John, and a stand-in drummer called Pete(?) - they didn't have a full time drummer at the time.
Stone Free went on to win a number of talent contests. However, in 1974 after Dave left and Maurice joined, they changed their name to Evil Ways. Shortly after this Barry Tyler joined for their second real gig - this time in the art room at Cardinal Pole School. In 1974/75 Dave Hall came on board as lead vocalist.
After getting signed to DJM in 1976, the band changed their name to Urchin. John recorded a single called Without Love, with Judas Priest's song Rocka Rolla on the B-side, but unfortunately the record company decided not to release the single. John left Urchin in 1977.
Later in 1977 John formed a band called Headlights that played the London pub circuit and venues along the south coast until 1980 when they disbanded. Further information on Headlights can be found on the following page, including songs that can be downloaded.
He did return to music between 2002 and 2005 to work in a covers band called Don't Look back. He has also deped for the show band The Smoking Jackets.
John has recently written and directed his first short film Theatre of Souls, which can be viewed online at his production company's web site Operating Productions Ltd.
He has also starred in two feature films, Jen and Heathen. More information about these films can be found at their respective websites. Heathen is available on DVD from stores such as Amazon, HMV, Play.com and Borders. It is unclear at the moment if Jen will eventually get a release but has been uploaded to Youtube.
Heathen: http://www.imdb.com/title/tt1291534/
John has recently been working on the feature film M.O.N.E.Y. which had originally been called 18 Years Ago and features Waking the Dead's Wil Johnson. It has a screening date set for November 2013 in Londons West End. he also worked on Pounce a Horror Thriller set in and around a secret military base in the Welsh Mountains. He also featured in an episode of the BBC Crimewatch program at the end of July 2013.
Pounce: https://www.facebook.com/pouncemovie
Trailer: http://otherdimensionfilms.com/Other_Dimension_Films_Ltd/Pounce_Home.html
M.O.N.E.Y: http://www.moneyfilm.net/
Further detailed information about John can be found at the following Wikipedia page and IMDB page.
John has also uploaded a number of videos to YouTube including Theatre of Souls and a couple of underwater commercials for Dry Blackthorn Cider in which he plays the lead and a new commercial for Smart Guaranteed Life Insurance.
John is represented by MR Management. The following links are the agency's web page for John, and his spotlight page.
http://mmanagement.net
/
Various - Drums 1971 -1974
Frank Golebiowski joined Stone Free as Drummer along with John Hoye on Bass shortly after the band was formed in 1971. However Frank did not last very long and only stayed for a couple of months.
Around the time Evil Ways was formed a drummer called Peter used to play with the band on a Monday night at the Cardinal Pole Scholl Hall.
At other times during the early days the band used to get others to fill in on drums. At one gig at a community fete in Daubeney Fields, a park in Clapton where the band eventually met Dave The Roadie, The drummer for the gig took stage fright and ran off before the show. There were also other times when they played with out a drummer.
Maurice Coyne - Guitar 1974-1978


Maurice was introduced to John Hoye by a work colleague Chris Malin. John then introduced Maurice to Adrian Smith and Dave Murray and he began hanging around with them. When Dave Murray left Stone Free, Maurice, John, Adrian and a drummer called Peter met up at John's old school hall for a jam and then decided to form Evil Ways.
Maurice recorded the unreleased first single Without Love and also the next single Black Leather Fantasy. One of the songs Evil Ways used to play, Days Gone By was written by Maurice.
Due to personal circumstances Maurice announced he was leaving Urchin in October 1977. He stayed with the band to cover the live gigs till January 1978, allowing Dave Murray, his replacement time to bed in and get rehearsal time. This led to Dave Murray recording the next single She's A Roller.
Maurice took a couple of years out of music before he returned and joined the band Berlyn in 1980 with Alan Levett joining later on. The band split up in 1983 before it reached its potential. In 2005 High Roller Records released an album with some demos and a Live show recorded in 1982. in 2006 High Roller Records released a second live album recorded in 1983. The second album is still available to buy from High Roller Records. In 2011 High Roller Records remastered the 3 demo tracks and released them as a 7" single. There is talk of a one off reunion gig to be played in Newcastle in March 2014.
Further detailed information on Berlyn can be found at the following page.
Web page: https://berlyn.webs.com/ 
High Roller Records
Web page: http://www.hrrecords.de/ 
After Berlyn had finished Maurice left the music business again for a good few years before getting back in to it with a series of cover bands. Firstly Rewind followed by Pinnacle of Decline and more recently Full Metal Jacket. However after 6 years Full Metal Jacket decided to call it a day in May 2013.
Full Metal Jacket Myspace and Web site
Myspace page: http://www.myspace.com/fmj07 
Web page: http://fullmetaljacketband.co.uk/index.htm 
Mid June 2012 Maurice joined a band called Preacher that play classic rock covers.
Web page: http://www.preacherrockband.co.uk/ 
Also during 2012 Maurice joined the band Stiffard. An eclectic group of musicians who describe themselves as Progressive Rock Fusion. They are in the process of working on their first album.
Web page: http://www.stiffard.com/ 
Facebook page: https://www.facebook.com/Stiffard 
Further detailed information can be found at the following Wikipedia page and Maurice's own Homepage
Wikipedia page: http://en.wikipedia.org/wiki/Maurice_Coyne
Web page: http://www.mauricecoyne.pwp.blueyonder.co.uk/Default.htm
Barry Tyler - Drums 1974-1980

Shortly after Evil Ways was formed in 1974, Barry Tyler joined having spotted an advert for a drummer in Melody Maker at the time. After about a year, Barry gave up his day job to go full time with the band.
In 1976 the band changes its name to Urchin. Barry played drums on all recordings made by the band and stayed until the disbanding in early 1980.
He then got a job for a company that produced vinyl records and cassette tapes and ended up in their mastering studio. However further ambitions led him into investment banking which he is still in today.
After Urchin disbanded he went back to playing music part time and played in a band called Savannah and then formed the band Head First in 1982 with Alan Levett and Cliff Evans (guitarist for Paul Dianno's Killers and currently with Tank). The band only played one show at the Marquee before disbanding. Barry then played in a band called Cairo and recorded some demos. There were also other band projects that didn't get very far.
Dave Hall - Vocals 1974-1977

In the late 1960's Dave was a part of Irish band Ditch Cassidy and The News who played a great deal in Germany. Eventually the band outstayed its welcome in Germany and they returned to Ireland. However an altercation with the police led to some short term jail time. On their return to Ireland the Irish press turned the story into a scandle which led to promoters shunning the band.
Dave then went back to Germany and joined up with some American musicians and formed a band called Middle Earth.
In the early 1970's wih the ongoing troubles in Ireland and Dave decided to head to London, where he formed the band The Treat which featured former Thin Lizzy guitarist Eric Bell and followed by Horselips Johnny Fean.
Dave was working as a labourer and after responding to an advert in Melody Maker he auditioned for the Evil Ways. Dave having toured previously alongside Thin Lizzy and the rest of the guys being Thin Lizzy fans were impressed. Dave joined Evil Ways in 1974 as lead vocalist.
He wrote the song Without Love which Urchin recorded for the first single in 1976, however the record company decided not to release it as it was felt that it wasn't representative of the band. In 1977 he recorded the vocals for the next single Black Leather Fantasy and the b'side Rock & Roll Woman which was released in May 1977. Dave left Urchin in July 1977.
Dave is still performing in pubs and clubs in London,particularly around Ealing.
Alan Levett - Bass Guitar 1977-1980

Alan's first band was called Legend which also featured Barry Tyler's brother Terry and Dave Murray who he would later play alongside in Urchin. This was followed by a brief stint in a band called the Steve Odd Band and then another short stay with The Zib Band.
Alan joined Urchin Later in 1976 thanks to his 'school ties' with Barry Tyler, replacing John Hoye on Bass guitar. He recorded the Black Leather Fantasy and She's A Roller singles. Alan penned the song Rock & Roll Woman which appears on the b'side of the Black Leather Fantasy single. He also wrote Countdown and Keeping It Mellow.
While Alan was working in an advertising studio he put together the cover for the She's A Roller single. A friend working at the studio designed the logo and selected the photo of the Dublin street urchins for Alan to use. 
He stayed with Urchin until the band split in 1980.
In 1982 Alan and Barry Tyler formed the band Head First with guitarist Cliff Evans (Paul Dianno's Killers and currently with Tank). The band only played one show at the Marquee before disbanding.
Then later in 1982 Alan Joined up with former band mate Maurice Coyne in the band Berlyn. The band split up in 1983 before the band reached its potential. In 2005 High Roller records released an album with some demos and a live show recorded in 1982, then in 2006 High Roller Records released a second album from another live show recorded in 1983. The second album is still available to buy from High Roller Records. Further detailed inofrmation on Berlyn can be found at the following page.
Alan joined up with several bands after the demise of Berlyn, however none of them were destiend to get out of the rehearsal studio.
Although his professional life is now away from music, both Alan and Maurice Coyne are looking to record some new Berlyn material later this year.
Andy Barnett - Guitar 1978-1980
Before Andy joined Urchin he used to mix the sound of his friend Dick Young's band The Buster James Band who were based in East Anglia. Often during soundchecks Andy would impress the band with his guitar playing. He eventually left and went off to London.
Andy joined Urchin replacing Dave Murray in 1978 and stayed with them till they disbanded in 1980. Although he did not appear on any of the singles, he can be heard on the Demos that were released on the High Roller Records 2004 limited edition vinyl release. Andy co-wrote the Urchin songs Little Girl and Crazy In The City  with Adrian Smith.
After Urchin split Andy and Adrian went on to join the relatively short lived Broadway Brats which was fronted by Jeb Million.
Broadway Brats page https://blazerblazer-broadwaybrats.webs.com/  
Andy then ventured onto Chequereed Past and Marshall Fury, before joining 720 alongside Dave Colwell, Dave Birch and Paul Edwards.For more info  and pictures see the following Myspace page.
Andy then appeared on the 1983 album First Offence from Canadian musician Corey Hart, and then on the 1984 released album Beat Boy by the British pop band Visage.
When Andy joined The New Torpedos in 1984 it was the same members from 720 with the addition of a female lead vocalist, Misty Jervis. In 1985 they shortened the name to The Torpedos. For more info and some audio and video clips see the following Myspace page.
At the end of 1985 havning left the Torpedos Andy joined up with Adrian Smith again to do some club gigs under the monickers The Sherman Tankers / The Eastenders. The band covered a couple of Urchin songs See Through Me and Lady and the 720 School Days. New songs were also written during this time  that eventually endeded up on the A.S.A.P. album. Dave Colwell also played these gigs while the Bassist was Martin Connolly who played alongside Andy in Marshall Fury. Information on the bootleg of one of the shows can be found at the following wikipedia page
Andy joined up yet again with Adrian Smith and Dave Colwell forming A.S.A.P. and releasing the Silver and Gold Album in 1989.
In 1991 Andy joined Pat Cash and John McEnroe along with Iron Maiden's Steve Harris and Nicko McBrain and also The Who's Roger Daltrey to from the band Full Metal Rackets. They recorded three version's of Led Zeppelins Rock and Roll and released it as a charity single to raise funds for the aftermath of the Armenian Earthquake. The song was supposed to have been Lou Reeds song and not the Led Zeppelin song. Andy would later on join in with Pat Cash for small charity gigs.
After A.S.A.P. ran its course Andy joined FM in 1991 which lasted until 1995 when the band split up. Although Andy was not in the band at the start, one song he co-wrote, That Girl appeared on the first LP. This song was also be covered by Iron Maiden.
Andy then formed The Barnstormers,  XFM (1999) Ran and then in 2006 he joined NWOBHM act Metal Mirror.
On 27 October 2007 FM reformed and played the Nottingham Rock City. Although there were plans to record a new album Andy left FM in November 2008.
Andy currently resides in Malta where he continues to play gigs. He is also currently working with Maltese Born, Australian-raised singer/songwriter Jewls Verse. The pair have been playing in venues all over Malta and are working on material for an album
Other Appearances:- Cover versions ....
In th early 80's Andy appeared on the UK quiz show Family Fortunes and also had a small cameo appearance in a Shredded Wheat advert alongside Broadway Brats lead vocalist Jeb Million. This advert can be found on the following you tube clip around 0:50 seconds. 
Dick / Rich Young - Keyboards 1978-1980

Before Dick joined Urchin he was playing in The Buster James Band who were based in East Anglia. When The Buster James Band split up for a while in 1978 it was Andy Barnett that suggested Dick should join Urchin
Dick joined Urchin in 1978 to play some keyboards on some demo sessions and ended up joining the band full time. He lasted for about a year with Urchin.  Dick can also be heard on the Demos that were released on the High Roller Records 2004 limited edition vinyl release.
He brought the song See Me Thru from his old band The Buster James Band and also wrote the song Watch Me Walk Away.
He later teamed up with Adrian Smith and Andy Barnett in 1989 for Adrian's A.S.A.P. group releasing the Silver and Gold Album and also two singles Silver and Gold and Down The Wire.
Dick went on to work together with Andy Barnett in various bands Ran with Zak Starkey & Dave "Bucket" Colwell, The Eddie Armani Band, Cane & Abel....etc.
Over the years he has worked with people as diverse as Steve Marriot, Dave Stewart, Loudon Wainwright, Rolf Harris, Nigel Kennedy and members of Dire Straits.
Now going under the moniker of Rich Young, he has two solo albums out at present with a third on the way for 2009 and writes music for radio and television. He also produces other artists both in his own studio & elsewhere.Further information on Rich can be found on his Myspace site along with a selection of his solo material and tour dates. His solo outings are a broad & exciting mix of original material and covers
He also continues to play with The Buster James Band, East Anglia's primary purveyors of loud, good-time rock & blues. Further information and samples of their music and touring schedule can be found at the band's website. The video section features a performance of See Me Thru, the song which Rich brought with him to Urchin.
Rich also gigs and records with Finnian McGurk's Celtic Collective. The following web pages contian some song samples. The Myspace site may also list upcoming shows.
Big Dave - The Roadie / Sound Engineer 1974-1980

Before Dave joined up with Evil Ways he ran a sewing machine repair shop in Hackney.
He met Evil Ways after a gig at a community fate held at Daubeney Fields, a park in Clapton, London. As the band had no transport, Dave gave them a lift home in his small van. This led to him offering his services and eventually becoming the Roadie and Sound Engineer.
As the band grew so did the equipment, and a larger van was required. Dave bought an old Bowyers bread van which the band converted to tranpsort the band and the gear to gigs.
After signing the record deal and changing their name to Urchin, Dave helped build a rehersal and recording studio in the basement of John Hoye's Uncle's Car Spares shop in Victoria Park Road.
Urchin later bought a bus which was also converted for touring and had the luxury of bunk beds and equipment storage.
After Urchin had split Dave opened rehersal and recording rooms in Hackney as well as a shop making, selling and repairing sound equipment.
Sadly Dave died on 25 August 2006.
Ian Clarke - Band Associate 1974 - 1976
Ian was a friend of Big Dave Lewis and helped get the band gigs and drew up some advertising posters.
Current whereabouts unknown
Danny Morgan / Simon Napier Bell - Nomis Morgan Management
Danny and Simon saw Evil Ways playing at the Greyhound on Fulham Palace Road around July/August 1976. Soon afterwards Evil Ways signed a management deal with them.
The management decided that the name Evil Ways had to go and they come up with the name Urchin, the inspiration of which came not from the image of a small street kid like on the She's A Roller single but from a fossillised sea urchin sitting on Simon Napier Bells coffee table. The management also get the band to sign to DJM records.
With the managment investing their energies elswhere, the band advertised in Melody Maker for a new manager in 1978 and management of the band changed over to Graham Sclater.
Danny Morgan originally wanted to be a singer and tried to persuade Simon Napier Bell to be his manager. Simon was not interested, however not one for giving up, Danny then offered to taxi Simon about. While he was driving he then convinced Simon that he had spotted a group that he thought Simon should manage. The group turned out to be the pop group Japan who went on to have succeess in the late 70's early 80's. Danny was also responsible for bringing Evil Ways to the attention of Simon.
Danny was a Haemophilliac and unfortunately caught AIDS during a blood transfusion to treat the Haemophillia. Sadly Danny has since passed away.
Simon Napier Bell had a career as a successful songwriter (co-writing the lyrics to Dusty Springfileds No 1 hit You Don't Have to Say You Love Me), author (having written three books based on different times during his career) and band manager (his most well known discovery was Wham).
Simon is currently living in Thailand writing a new book.
Further information about Simon can be found on his website
Graham Sclater - 1978 - 1980 Manager / Publisher Tabitha Music Ltd
Graham Sclater (Tabitha Music Limited) took over management from Simon Napier Bell and Danny Morgan, offically signing a mangement contract with Urchin on 21 August 1978. On 26 March 1979, Urchin also signed a publishing deal with Graham's Tabitha Music Limited. Graham booked gigs at American Air Force bases along with Iron Maiden and eventually took Urchin across the channel to tour in Europe.
Born in Exeter in 1947 Graham spent many years living and playing Hammond organ in a number of groups in Germany and Scandinavia during the sixties. He returned to England in the early seventies where he worked as a session musician in many of the London studios.
He has been featured in a number of arts and musical programmes and has performed and recorded with artists including Jimi Hendrix, Fats Domino, Ritchie Blackmore, James Taylor, Elton John and numerous 'name' musicians. Many of his own songs have won international competitions and have been recorded by well known artists.
In 1975 Graham formed Tabitha Music Limited, an independent music publishing company with a catalogue of more than five hundred songs, with hit records published across Europe and the Far East, including Japan. The Company's songs have been featured in films, television programmes, documentaries and have been released on major record labels including EMI, CBS and Phonogram.
Graham also managed many other bands in the 70's, 80's and 90's including Martin & the Brown Shirts, Key West, Sovereign, Daylight Robbery, Alien, Receivers, Venus and Mars, The Smith, Colin Wilson, Eye Spy and Red i and is currently working with The Meteors, Feddy Lavrof, The Boys from Melbourne Street and a number of songwriters.
He has also has produced records in varying styles as diverse as punk, folk, country, heavy rock and MOR. Many of these productions were released on the Tabitha Record label in the Benelux and Spain and major or independent labels around the World. Graham's production credits have resulted in a number of hit records by many artists.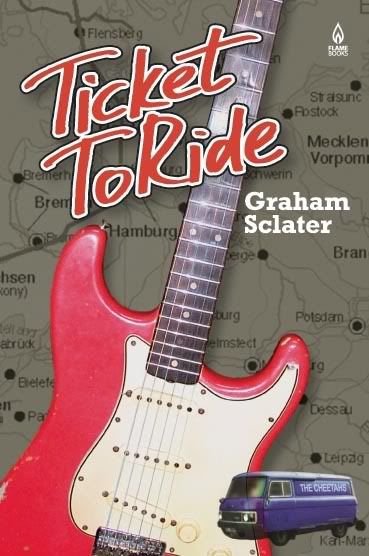 Graham's first novel "Ticket to Ride" reveals the actuality of living and playing in Hamburg during the 1960's and is available to buy from
In the following video interview found on YouTube, Graham describes how he came to write his novel and how he got to jam with Jimi Hendrix.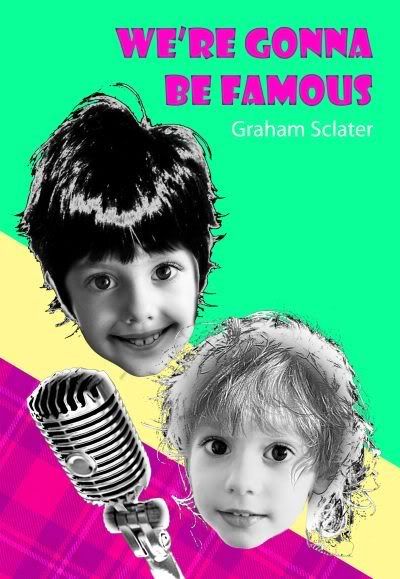 Graham's second novel "We're gonna be famous" is a childrens story  about two young girls wanting to help their seriously ill mother. The book is available to buy from Graham's own book publishing site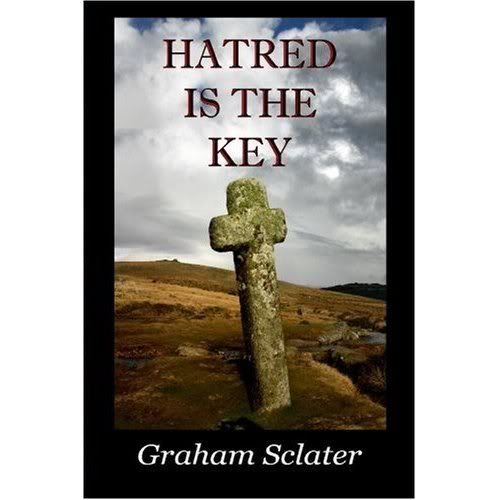 He has recently completed his first historical novel "Hatred Is The Key" set in Dartmoor prison during the period of the second war of American Independence (1812-1814) and relates the fate of 10,000 American sailors captured by the British in the Atlantic. The novel is currently available from Amazon.com and Amazon.co.uk as well as from Graham's own site https://tabithabooks.webs.com/ 
Graham is now working on the novels "Love Shack" based in the east end of London and the red light district of Amsterdam and "Receivers" based around the current recession.
He is alo involved in writing screenplays as well as developing and writing original drama series' for television. Those recently completed include "Street life"- Buskers, "The Other Side of the Tracks" and an action/drama series "Pebble on the Beach," set on the beautiful island of Cyprus.